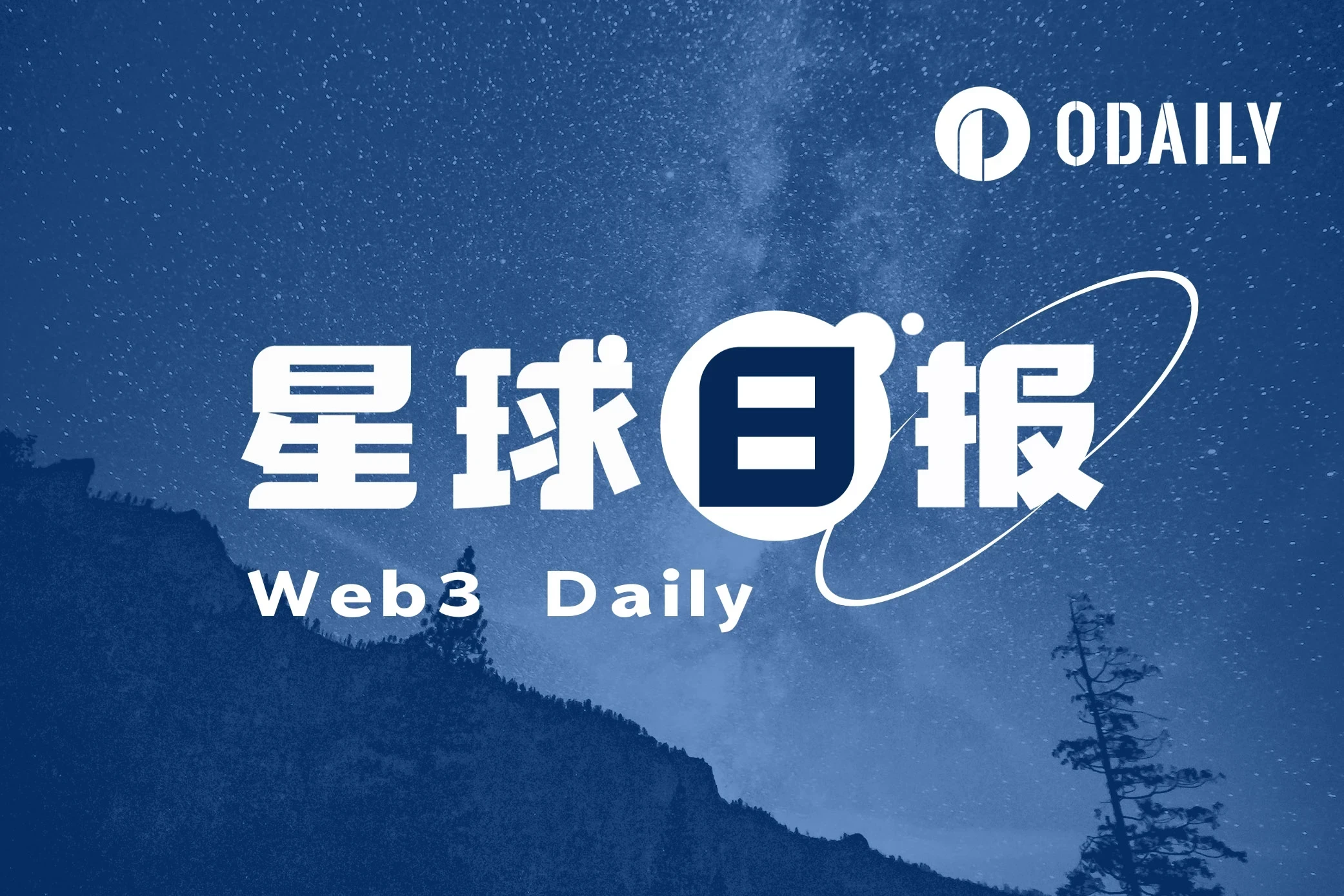 headlines
OKX and Polygon jointly launch zkEVM Layer 2 Network X 1, OKB will be the native token
According to OKX official news, OKX and Polygon jointly launched the zKEVM Layer 2 network X 1 and officially launched the test network. The network was upgraded by OKBC. X 1 is a high-performance, high-security Ethereum Layer 2 network built on Polygon CDK, and uses ZK zero-knowledge proof technology to help users achieve lower transaction costs. OKB will serve as its native token. It is reported that X 1 aims to become a bridge between OKX's over 50 million global users and the Polygon and Ethereum ecosystem, allowing developers to seamlessly and securely deploy EVM-based DApps and connect more smart contracts, wallets and tools.
cryptocurrency
46.18 million BLUR monthly unlocked tokens transferred to Coinbase Prime
According to on-chain analyst Ember's monitoring, the unlocking of the first January phase of BLUR was transferred out 5 hours ago. 46.18 million BLUR (approximately $16.58 million) were transferred from the unlocking contract to the 0x 0 A 0 multi-signature address, and then 0x 0 A 0 Multisig address transferred to Coinbase Prime.
Disney partners with Dapper Labs to launch NFT collection platform Disney Pinnacle
Disney has announced a partnership with NBA Top Shot developer Dapper Labs to launch an NFT collectibles platform called Disney Pinnacle. The platform offers badge-based digital collectibles stored on the Flow blockchain. The collection includes digital badges based on Disney, Pixar and Odaily Wars, covering characters from Toy Story, Disney Princesses and Odaily Wars. Designed specifically for mobile devices, Disney Pinnacle has a waiting list and plans to gradually introduce users after testing experience, but a public release time has not yet been determined.
Galaxy Digital borrows 10 million DAI again and exchanges it for USDC
According to Lookonchain monitoring, 6 hours ago Galaxy Digital borrowed another 10 million DAI by pledging WBTC and ETH and exchanged it for 10 million USDC. Galaxy Digital has deposited approximately $178.7 million worth of WBTC and ETH in the DeFi protocol and has cumulatively borrowed approximately $104 million worth of stablecoins. Its current average health factor is 1.25.
Project News
Optimism has activated the Canyon hard fork on the testnet

According to official news, OP Labs announced that the Optimism Canyon hard fork has been successfully activated on the testnet. In addition, Layer 2 Network Base announced the successful completion of the Canyon hard fork upgrade of the Goerli and Sepolia testnets. The Canyon upgrade includes Shanghai and Capella hard fork support as well as some minor bug fixes. In addition to having access to the latest Ethereum mainnet features on all OP testnets, users should not be affected by this testnet upgrade. After the Canyon upgrade, node operators need to upgrade their nodes.
NFT project WeirdoGhostGang "Little Ghost" cooperates with DQ
Opening a themed co-branded pop-up store in Chengdu NFT project Weirdo Ghost Gang Little Ghost announced a cooperation with the internationally renowned ice cream brand DQ, opening a themed co-branded pop-up store on Chunxi Road in Chengdu, and launching co-branded ice products and peripherals, Little Ghost NFT Holders can enjoy exclusive discounts when spending money in pop-up stores.
Circle launches Circle Mint in Singapore, offering zero-fee USDC minting and redemption services
According to official news, Circle has announced the launch of Circle Mint in Singapore, offering zero-fee USDC minting and redemption services to Singaporean customers. Fiat funds in users' bank accounts can be instantly and automatically converted to USDC, and Circle Mint complies with MAS regulations. It is reported that Circle Singapore obtained a major payment institution (MPI) license from the Monetary Authority of Singapore (MAS) in June this year.
Poloniex: Wallet repair work is almost completeFull service will be restored upon completion of the audit
Poloniex Exchange issued a document on the X platform stating that the wallet repair work has been basically completed and the Poloniex trading system is running smoothly. The platform is strengthening security through an audit that is about to be completed, after which Poloniex will fully resume services. According to previous news, Poloniex Exchange lost more than $100 million in crypto assets due to a hacker attack.
Investment and Financing
Compound founder's new company SuperState completes $14 million in financing, led by Distributed Global and CoinFund
SuperState, founded by the founders of Compound, has closed a $14 million Series A round of funding, which the company declined to disclose its valuation. The round was led by Distributed Global and CoinFund, with participation from Arrington Capital, Breyer Capital, CMT Digital, Department of XYZ, Folius Ventures, Galaxy Digital, HackVC, Modular Capital, Nascent and Road Capital Management. Superstate plans to use the funds to build its team and develop private equity funds to allow institutional investors to smoothly enter the crypto world. Specifically, they could offer investors tokenized versions of bonds or other common assets and trade or lend on platforms like Uniswap. SuperState previously closed a $4 million seed round in June.
Digital asset brokerage VersiFi announced it has received $10 million in financing from Hunting Hill Global Capital, with former Genesis executives joining as co-CEOs
On November 15, digital asset brokerage VersiFi announced that it had received US$10 million in financing from Hunting Hill Global Capita. Martin Garcia, former managing director and co-head of trading and lending at Genesis Global, has joined VersiFi as co-chief executive officer and will lead the digital asset prime brokerage's expansion into these services.
Crypto exchange Blockchain.com announced the completion of a $110 million Series E financing led by Kingsway Capital
Crypto exchange Blockchain.com announced the completion of a $110 million Series E round of financing, led by British investment management company Kingsway Capital, with participation from Baillie Gifford, Lakestar, Lightspeed Venture Partners and Coinbase Ventures. The company was reportedly valued at $14 billion after raising an undisclosed amount in a Series D funding round in March 2022. But in this Series E, Blockchain.com is valued at less than half of that $14 billion. Manny Stotz, founder and CEO of Kingsway Capital, and Nicolas Brand, partner at Lakestar, joined Blockchain.com's board of directors following the funding round. As previously reported by Odaily, Kingsway Capital also led another undisclosed round of financing completed by Blockchain.com in the third quarter of last year.
regulatory policy
The U.S. SEC initiated a total of 784 enforcement actions in fiscal year 2023, focusing on cryptocurrencies
The U.S. SEC kept its eyes on the crypto industry during a "highly effective and impactful year." The SEC said it initiated a total of 784 enforcement actions in fiscal 2023, a 3% increase from the previous year, focusing on threats involving cryptocurrencies. Among the hundreds of complaints, the SEC filed charges against crypto companies and individuals such as Coinbase, Sam Bankman-Fried, and celebrities such as Kim Kardashian. SEC Chairman Gary Gensler said in a statement: The investing public benefits from the work of the Law Enforcement Division as a cop on the beat. Last fiscal years results once again demonstrate the effectiveness of the Division - along with colleagues across the agency - Based on following the facts and the law, we will hold those who violate the law accountable, no matter where they lead us.
A court in Liaoning heard a virtual currency entrusted financial management dispute case: it determined that the contract was invalid and would not handle it.
Recently, the Zhuanghe Court of the Peoples Court of Zhuanghe City, Liaoning Province heard a private entrusted financial management contract dispute case involving virtual currency-related transactions. Plaintiff Wang Ping (pseudonym) and defendant Zhao Bin (pseudonym) interacted with each other in the virtual currency exchange business. In 2022, based on trust in the defendant, the plaintiff deposited more than 4 million yuan of its funds into the defendants bank account through mobile phone transfer, and handed it over to the defendant for specific financial operations to make money for him, and agreed on the profit sharing of the relevant transactions. Among them, the defendant invested approximately 2 million yuan in virtual currency transactions. Most of the investment was used to purchase Tether (i.e. USDT). However, the subsequent investment failed and the losses were huge. The two parties disputed the amount of losses, liability, and profit sharing. Then the plaintiff filed a lawsuit in court in 2023, demanding that the defendant return the plaintiffs entrusted financial management funds of more than 4 million yuan. After hearing the case, the court ruled in accordance with the law to reject the plaintiff Wang Pings claim regarding the Tether investment part. The parties were dissatisfied. After appeal, the second-instance court heard the case and finally upheld the first-instance courts judgment on this part. After trial, the court held that because the virtual currency transaction violated public order and good customs, the contract should be deemed invalid and not subject to legal protection. The profits or losses of both parties during the performance of the contract, as well as other detailed issues, would not be dealt with. Therefore, The resulting losses were borne by Wang Ping himself. In the end, the court of first instance made the above-mentioned ruling, which was upheld by the court of second instance.
Character*Voice
Cathie Wood: Gary Gensler's political ambitions may be the reason why Bitcoin spot ETF is blocked
ARK Invest CEO Cathie Wood said in an interview with CNBC that given that U.S. SEC Chairman Gary Gensler knows so much about Bitcoin, it is difficult to think of a reasonable reason to explain his opposition to spot ETFs. Before serving as SEC Chairman, he taught cryptocurrency and blockchain courses at the Massachusetts Institute of Technology (MIT). Cathie Wood then mentioned that there is "speculation" that Gensler wants to be the U.S. Treasury Secretary, who needs to be "very focused on the dollar," thus suggesting that Gary Gensler's ambition to become Treasury Secretary may be the real reason why the Bitcoin spot ETF is blocked. Cathie Wood also predicted that spot ETFs will eventually be approved and said that the cryptocurrency market capitalization will increase from the current $1 trillion to $25 trillion by 2030. The SEC is currently reviewing applications for Bitcoin spot ETFs from several companies, including ARK Invest.
ZachXBT: The lending protocol Lendora may have an "exit scam" and is closely related to multiple fraud projects
On-chain detective ZachXBT posted on the X platform that Lendora Protocol, a DeFi lending protocol based on the Scroll network, may have an exit scam and recommended that users withdraw their assets immediately. The reasons are as follows: 1. The $83,000 received by the Lendora team's multi-signature address came from the Kokomo exit scam; 2. Multiple users of the protocol were related to the Kokomo and Bass Exchange exit scams; 3. Vital, the same underlying security company used in the Magnate scam, was used Block. ZachXBT stated that the group also led other crypto scams such as Magnate, Solfire, Hash DAO, Kokomo, Snowflake, etc., with a total amount involved in more than $16.2 million. Later, ZachXBT updated that the Lendora Protocol website is now offline and the project contract has been suspended.