Original - Odaily
Author - Azuma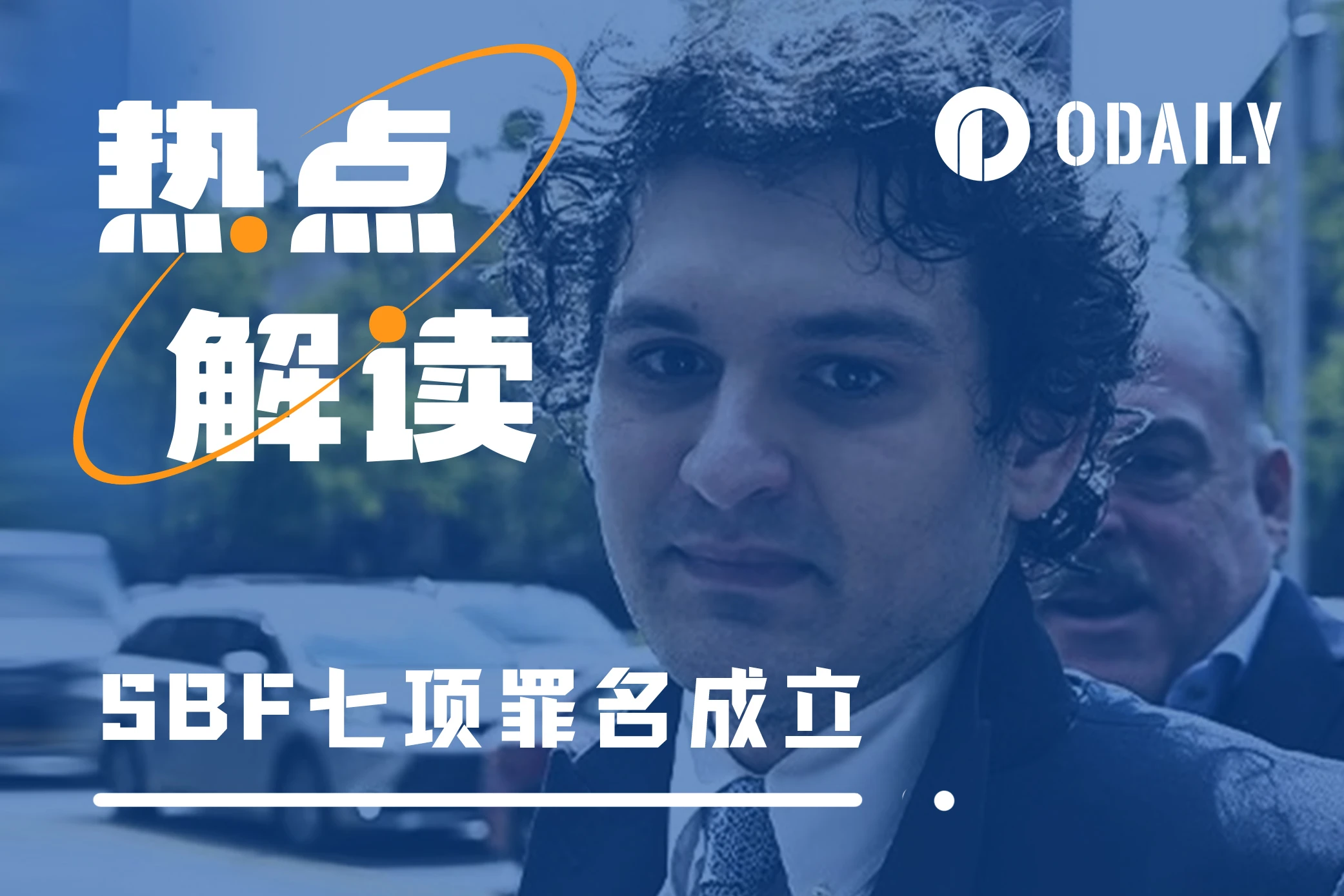 On November 2, local time in the United States, after four and a half hours of deliberation,A 12-person jury in Manhattan Federal Court issued a verdict in the SBF case, finding the prosecutor guilty on two counts of fraud and five counts of conspiracy, for a total of seven counts.

Before todays deliberations, the court held a 15-day trial on the case, summoning FTXs former chief technology officer Gary Wang, Alameda Researchs former CEO (and SBFs ex-girlfriend) Caroline Ellison, and one of the major investors. Paradigm co-founder Matt Huang and many other key witnesses were included, and SBF himself was directly questioned for three days.
Although the jury has reached a verdict on SBFs guilt, the exact sentencing is still unknown.According to the current schedule, a sentencing hearing on this case will be held on March 28, 2024.In view of the opposition of SBFs defense lawyers before and during the trial, it is expected that SBF will file an appeal in the future.
Odaily note: This is not the picture of today's review.
When the jury read out the verdict today, SBF himself looked very ugly.
After the jury has been dismissed, SBF stood there blankly, head lowered, trembling all over, hands clenched.
A few feet behind SBF, his parents, Joe Bankman and Barbara Fried, stood watching him. As SBF was escorted out of the room, he turned and smiled at his parents. His father, Joe, put his arm around his mother, Barbaras. Shoulders, Barbara burst into tears as her son disappeared.
SBFs defense attorney was not satisfied with the verdict given by the jury. Chief defense attorney Mark Cohen later said in a statement:We respect the jurys decision. However, we are extremely disappointed with this outcome. Mr. Bankman Fried maintains his innocence and will continue to vigorously fight these charges.
On the other side, the prosecutor has issued a declaration of victory as the winning party. Prosecutor Damian Williams delivered a speech outside the Manhattan court after the deliberations.He praised the jurys verdict and reiterated that the U.S. government has no patience with fraud and corruption.
Damian mentioned: "(Crypto) cases like SBF may be new, but we are no strangers to fraud and corruption themselves."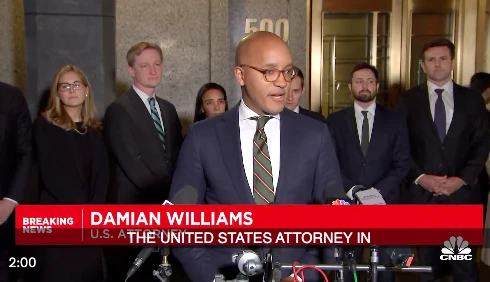 As the largest case in the history of Crypto gradually comes to an end, major relevant parties have also commented on this on social media.
Alfred Lin, a partner at Sequoia Capital who once led the investment in FTX, issued a statement on X, expressing his agreement with SBFs conviction and being pleased with the result.
Lin mentioned that this judgment confirmed some facts that the public has long known. SBF had misled and deceived many people, including customers, employees, business partners and investors, including himself and Sequoia Capital.
Hayden Adam, founder of Uniswap, also posted onSBFs conviction was nothing to celebrate, users suffered billions of dollars in financial losses, the industrys reputation took a huge hit, and the only winners were a few law firms and various Crypto opponents.

What is even more disappointing is that while SBF is gradually falling into the bottom of life, Solana, who has been deeply involved with it, is holding an annual conference Breakpoint in Amsterdam on the other side of the Atlantic, and Delphi is following the conference in detail. Digital investment assistant Alexander Golding wrote about SBFs conviction, but only mentioned it in a few words because those things are in the past.
An era is slowly coming to an end.